On-site Visitation for Family and Attorneys
On-site visitation for inmates will resume on Monday June 15th. Based on Southern Correctional Medicines guidelines to control Covid-19 from entering our facility All visitors will be screened before entering the jail; and if you have a temperature of 99.1 or greater you will not be allowed in and the visit will be cancelled. Upon entry you are required to wear a mask during the entire visit. You MUST have your own mask they will not be provided by the jail.  If an officer catches you without your mask on your visit will be terminated immediately.  NO MASK NO VISIT!  I hope everyone can appreciate our concern in keeping our staff and inmates safe, if you have any questions or concerns please contact Captain Carter.
ATTENTION FRIENDS AND FAMILY
Effective January 3, 2018 we began utilizing Video Visitation.
All sessions must be scheduled 24 hours in advance.
Violation of any visitation rule will result in immediate termination of your visit without notice and without refund and or the suspension of inmate privileges.
You will now be allowed to visit as follows:
On-Site
Sunday, Wednesday, Saturday
9:00 AM – 11:00 AM
2:00 PM – 5:30 PM
Remote
Sunday thru Saturday (7 days a week)
9:00 AM – 11:00 AM
2:00 PM – 5:30 PM
7:30 PM – 10:00 PM
Each visitation session has a duration of 29 minutes.
All previous visitation rules will remain the same. 
Instructions for registering and scheduling sessions are available for your convenience.
During remote sessions, nudity, partial nudity, anything erotic or any other inappropriate behavior will not be tolerated. 
Dress Code
Wearing inappropriate clothing (such as provocative or revealing clothes) may result in your being denied visitation.
None of the following are permitted.
Pajamas
Short shorts, skirts, or dresses (must be knee length)
No tank top dresses or sundresses
See-through garments of any type
Tank tops, crop tops, halter tops, or backless tops
Low-cut blouses
Head rags, scarfs, doo-rags, or bandanas
Instructions for NEW Visitor Registration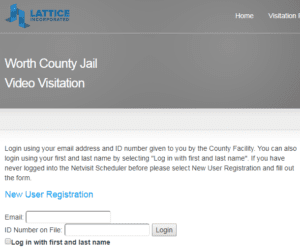 Press New User Registration
Enter your email address

Please ensure that this address is correct.
If any changes to your session are made, you will be notified via email.
In the event that you DO NOT have an email address, you will not receive this information.

 Enter your Last Name, First Name
Enter your Date of Birth (MM/DD/YYYY)
Enter your ID Number (Driver's License Number or SSN)

This will be your password. You will be required to enter this information when scheduling visits.

Enter your current address
Enter your telephone number

Only one number is required.

Select the Inmate you are requesting to visit.

Enter your relationship to the inmate  e., Mother, Father, Wife

You will be allowed to visit additional inmates that are approved.
Once you log in to schedule your visit, you can request to visit additional inmates.

This information will be approved or denied by the facility.
You will be notified via email of this decision. 
If you do not have internet access or if you need assistance, call 888 843 1972.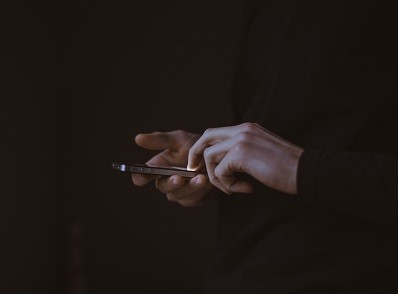 PREA (Prison Rape Elimination Act) Reporting